"Yvonne and her band are ones to watch out for in the alt rock scene." 
- Undercurrent Zine
ABOUT
With her candid lyrics and unique take on indie-rock, 'The Sound of Modesty' is the unusual project created by london singer-songwriter Yvonne Han. 
From an early age Yvonne was immersed into the world of classical music, spending long weekends and school nights practicing alongside her sisters. Despite the musical foundation it provided, it was a journey that came with many pressures and demands. 
In an interview with Reform The Funk, she told them: 
"My sisters were naturally adept at [classical music] whereas I always felt like I was behind. I had been learning long enough that I had the skill but it felt like a struggle. I ended up being pitted against them when it came to practising our instruments and teachers would compare us. You don't realise the pressure that builds up." 
Her turning point came in 2016 however, after recognising the need to break away from the confines of her classical training. She began writing poetry, and formed an indie-rock band with her friends. Soon her prose turned to lyrics, and one year later, she had started developing her own exclusive songwriting style. 
Initially resembling softer pop like Regina Spektor, she independently released her debut EP 'Eye, The Cauldron of Morning' in 2018 under the pseudonym 'The Sound of Modesty'. After finally building up the courage to pursue music full time, she followed up with her sophomore project 'Metamorphosize' in 2020. 
Influenced strongly by experimental female artists like Mitski, Björk, and electronic pop artists like T.a.T.u and EGOIST, she studied Music Production at Leeds Conservatoire, working alongside producer 'Rayn' and her live band, and are currently recording for their next release.
Meet the band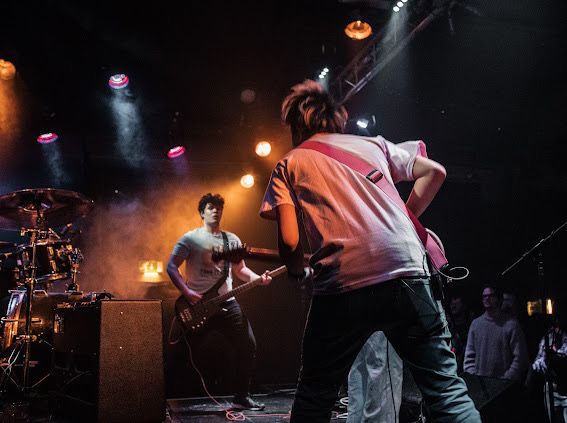 Please get in touch at thesoundofmodesty@gmail.com
or below for bookings, interviews, press photos, guest lists or any other matters of relevance.